1 properties for sale in Canillas de Albaida
Discover the latest properties for sale in Canillas de Albaida from leading Spanish and International Real Estate Agents.
Read More
Our selection of houses in Canillas de Albaida include 1 fincas / country homes. Our Canillas de Albaida estate agents are keen to assist you in finding your dream home in Spain.

Less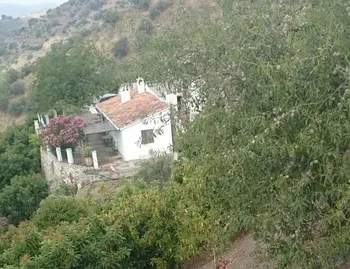 Finca / Country Home in Canillas de Albaida
If you are looking for a finca in a quiet area, with the charm of an old Andalusian cortijo, surrounded by nature and pollution-free pure air, with the Natural Parks of Las Sierras de Tejeda, Almijara and Alhama right behind the house, and where you could enjoy planting and caring for all kinds of fruit trees, this is your great opportunity. Country estate between the towns of Árchez and Salares, with an area of 21,645 m2. It has a very good entrance lane of 400 meters. It has a house of 53 m2 consisting of living room, kitchen, bedroom, bathroom and pantry. A small reform can be done to update it. It also has a storage room, patio and two terraces. There is a separate warehouse of 30 m2 that is used as a garage. The plot has electricity, drinking water from the municipal network and irrigation water from the Irrigation Community, with a certified concession. The water springs are registered in the Mediterranean Basin. There is the possibility of doing survey perforations, with five marked points. The farm has three tanks for irrigation: A 465,000 liter covered tank with booth and dashboards for electric motor and diesel engine, another natural spring tank with 5,000 liters of water with booth for electric panel and a third 25,000 liter tank with booth and automatic irrigation system, PH injector and subscriber. The electricity to all the booths is underground. The pipes between deposits are also buried, as well as part of the general irrigation network. On one side and the center of the farm there are gutters built to correct and collect rainwater. The farm is planted with trees with rights of the p.a.c .: Avocados with an average production of 12,000 kilos per year. Lemon, orange, loquat, fig, an arbutus, two mulberry trees, olive trees (25 of them are centenarians with more than 300 years), almond trees (marcona variety), carob, walnut and chestnut. (all trees add 400 pieces). On the road to the farm there is an ecological fence of 1.5 meters authorized by the environmental agency.
1
1
131 m2
19504 m2